Day 1 :
Keynote Forum
Ronald Reagan UCLA Medical Center, USA
Time : 10:00-10:40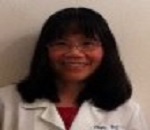 Biography:
Phuong-Thu Pham is Professor of Medicine and Director of Outpatient Services of the Kidney Transplant Program at UCLA Medical Center. Her major areas of interest and research include recurrence of glomerular diseases following primary kidney transplantation, new onset diabetes after transplantation, BK virus screening and management after kidney transplantation. Her interests in these topics have resulted in publications in well-known Nephrology textbooks and journals as well as invitations to speak at both national and international meetings. She has written over thirty book chapters for major Nephrology and solid organ transplantation textbooks including Comprehensive Clinical Nephrology, Textbook of Organ Transplantation, Transplantation of the Liver, Pancreas, islet and stem cell transplantation for diabetes, Chronic Kidney Disease: Dialysis and Transplantation and Handbook of Kidney Transplantation. She also served as moderator for transplant-related conferences at the American Society of Nephrology and World Congress of Nephrology. She serves as an Editorial Board Member for the Case Reports in Nephrology and Transplantation Technologies and Research journals and Member of the Organizing Committee for the International Conference on Nephrology and Therapeutics.
Abstract:
Over the past two decades, while the proportion of failed kidney transplant patients returning to dialysis has remained stable and comprises of 4-5% of all incident dialysis patients in the United States, the absolute number of patients reinitiating dialysis after a failed transplant has more than doubled. More importantly, the United States Renal Data System (USRDS) database revealed a greater than 3-fold increase in the annual adjusted mortality rates for patients returning to dialysis after graft loss compared with those with a functioning graft (9.4% vs. 2.8%, respectively). The Canadian Organ Replacement Registry database similarly demonstrated a greater than 3-fold increase in the risk of death among patients with a failed allograft compared with those with a functioning graft. Continuation of low-dose immunosuppression to maintain residual allograft function has been suggested as a contributing factor, presumably via treatment-related infectious and cardiovascular complications, among others. In contrast, a survival advantage in maintaining patients on long-term immunosuppression has been suggested among those returning to peritoneal dialysis. Whether early versus late re-initiation of dialysis or whether allograft nephrectomy has an impact on patient survival remains poorly defined. Despite the significant number of patients requiring re-initiation of some form of renal replacement therapy after a failed transplant and the increasing evidence suggesting their high mortality and morbidity rates, management of the failed allograft in these patients has received little attention. An overview of the literature on the management of immunosuppression after allograft failure, the ideal timing of dialysis re-initiation, a review on the pros and cons of allograft nephrectomy, and the author' perspectives on the management of this special patient population are presented.
Break:
Coffee Break 10:40-11:00 @ Foyer
Keynote Forum
Medical Park Antalya Transplant Center, Turkey
Time : 11:00-11:40

Biography:
Levent Yucetin is the director of Antalya Medicalpark Transplant Center Coordination. He studied and trained in Oxford, Cambridge, Harefield transplant centers, Barcelona University and TPM organisation between 1999-2001. He was the president of Turkish Transplant Coordinator\'s Society between 2005-2009, National Key Member of ETCO between 2002-2012. Turkey\'s leader at European Union projects ETPOD,ELIPSY,LIDOPS and ODEQUS. Member of Turkish Health Ministery\'s Transplant Coordinators and Organ Donation board. Trainer of Transplant coordinators at Helath Ministery Certification organisation. He has published more than 29 papers in reputed journals and 10 chapters at 4 repute books.
Abstract:
Patients with end-stage renal disease (ESRD) have a high prevalence of coronary artery disease and cardiovascular death. The mortality and the morbidity rates of cardiac surgery are particularly high in these patients with end-stage renal disease. Performing cardiac surgery and kidney transplantation in the same session can reduce these complications in the early postoperative period by normalizing renal function. We compared the mortality and morbidity rates between patients who had undergone cardiac surgery and kidney transplantation separately and patients who had combined surgeries. This retrospective study consisted of 135 patients. One group of 60 patients underwent cardiac surgery and kidney transplantation in separate sessions and the other group of 75 patients had combined surgeries in the same session, between March 2008 and September 2015. Patients who had combined surgeries achieved fluid electrolytic balance more easily, had shorter extubation times, used less blood and blood products, and had fewer major complications. The patients recovered faster and thus had shorter stays in the intensive care unit and hospital. This combined surgical approach allows normalized kidney function in patients with end-stage renal disease, so mortality and morbidity in the early postoperative period could be significantly reduced.