Day 2 :
Keynote Forum
The Renal Association, UK
Time : 10:00-10:40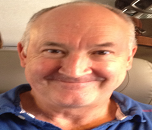 Biography:
Bruce Hendry is President of the UK Renal Association and Emeritus Professor of Renal Medicine at Kings College London. He graduated in medicine from the University of Oxford and received his PhD in Biophysics from the University of Cambridge. His major research interests are in the cell and molecular biology of progressive renal fibrosis and in the design of novel therapeutic approaches. His current work is focused on the study of new approaches to the problem of aberrant renal cell proliferation leading to fibrosis; this work includes the use of antisense and small molecule strategies. Recent work has examined the role of antisense as therapy in renal fibrosis and ADPKD and the targeting of T-type calcium channels in glomerular disease. He has clinical research interests in diabetic nephropathy, HIV and the kidney and in polycystic kidney disease.
Abstract:
There is a lack of effective therapeutic options for patients with chronic kidney disease (CKD) related to IgA nephropathy and proteinuric nephropathies. Treatment with inhibitors of the renin angiotensin system (RAS) is standard but residual risk of progression of CKD remains high. In this context this lecture will explore an innovative strategy for therapy in CKD targeting T-type calcium channels. T-type calcium channels (TTCC) are closely related to the more familiar L-type calcium channels (LTCC). We have extended work on the role of TTCC in smooth muscle proliferation by demonstrating that TTCC have a role in mesangial cell function. TTCC are also expression in the efferent arteriole and TTCC inhibition reduces glomerular capillary pressure. In vitro human and rat mesangial cell proliferation is dependent on TTCC and not LTCC. Moreover, in models of glomerular cell proliferation, inhibition of TTCC reduces glomerular damage, reduces cell proliferation and inhibits monocyte infiltration, with improved renal function. In parallel with this work a series of studies in Japan has demonstrated that TTCC inhibition reduces glomerular proteinuria in animal studies and in small clinical studies of diabetic nephropathy. Taken together these studies provide the basis for optimism about TTCC inhibition as a new therapy in renal diseases where mesangial cell proliferation is coupled with significant proteinuria. Such diseases include IgA Nephropathy, Diabetic Nephropathy and lupus nephritis.
Break:
Coffee Break 10:40-11:00 @ Foyer
Keynote Forum
Charles University in Prague, Czech Republic
Time : 11:00-11:40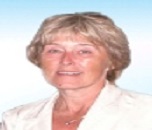 Biography:
Květa Bláhová is an Associate Professor in the Department of Pediatrics at Charles University and University Hospital Motol in Prague. She received many awards. She has membership in prestigious European societies. She has published numerous papers in reputed journals.
Abstract:
Hemolytic-uremic syndrome (HUS) is the most common cause of acute renal failure in children below 3 years of age. It is defined by a triad of symptoms which associates hemolytic anemia with fragmented erythrocytes, thrombocytopenia and acute renal failure. Three types of HUS can be distinguished: typical HUS also called diarrhoea-associated (D+) HUS, atypical HUS (a-HUS/ D-HUS) and secondary HUS (drug induced, C+HUS, in patients receiving marrow transplantation, post partum etc.). The common event among these entities appears to be vascular endothelial cell injury, which induces mechanical destruction of erythrocytes, activation of platelet aggregation and local intravascular coagulation, especially in the renal microvasculature. D+ HUS represents nearly 90% of HUS in children. Evidence of exposure to Shiga toxin (STx 1, 2) producing Escherichia coli (STEC) - also called Enterohemorrhagic Escherichia coli (EHEC) - has been demonstrates in many countries in about 85% of cases. Recently serotypes O157:H7, O26 are the most frequent. Early and accurate supportive treatment and early start of dialysis is the major importance and allows a current mortality rate below 5%. Vital prognosis is compromised in cases with CNS or multi-visceral involvement. After 15 years or more of apparent recovery, 20% to 60% of patients have residual renal symptoms, with up to 20% having chronic renal insufficiency (CRI) or end-stage renal disease (ESRD). Atypical HUS represents less than 10% of HUS in children. Some of these cases (familial) are associated with low C3 levels, hereditary deficiency of factor H or with mutations in factor H gene. The deficiency of von Wille brand factor cleaving protease deficiency in D+HUS, as reported in adults with thrombotic thrombocytopenic purpura (TTP), is not present.